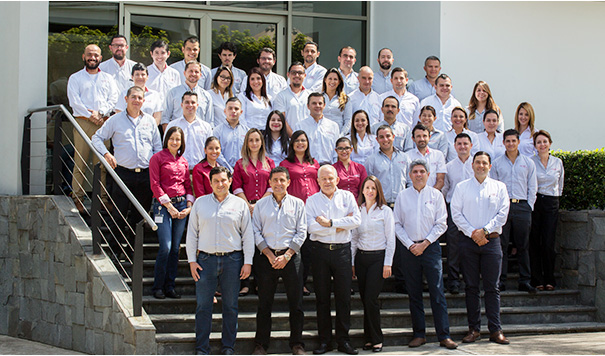 We are a leading company with forty years in the building construction market in Costa Rica.
We offer our clients competitive solutions with a high quality product, with the best professional service, that meets the expectations of the most demanding clients.
With the aim of configuring a new excellence profile in construction, we dedicate ourselves to a continuous process of technical, administrative and customer service innovation.





We transform construction into the best experience,
motivated by our passion.
We build hotels, industries, shopping centers, offices and homes since 1983.
We are receptive to our clients
and we become their allies.
We create the best experience for our clients,
by performing with strategy, method, discipline, rigor, passion and dedication.
We believe in an intelligent construction where:
order and structure are the basis of efficiency,
sustainability is our responsibility,
and innovation is the model for growth.
We use latest technology tools
for communications, cost control and project programming.
We use BIM technology for:
cost estimation, constructability analysis, schedule optimization
and collaborative communication among the project participants.
People are the essence of what we do,
we work with them and for them.

Experiences of our Clients
They have some very positive things, they are a very serious, ethical and transparent company. We were very surprised by how they work at optimizing their processes instead of reducing safety, results or quality for savings. People do the firms…

They worked professionally and with tenacity from project conception. Their labor was an important factor in meeting all project phases.

The on-site service and attention of the personnel is very good, as well as your collaboration in coordinating meetings, response times for Budget changes and problema-solving proposals. Overall it is an excellent construction company

It is a pleasure for me to recognize your organization for a job well done. I congratulate your team for their performance on the Project. They really are working at WORLD CLASS levels of safety and quality